Bernic enclosures has introduced a DIN rail cabinet for raspberry pi.
The famous raspberry pi microcomputer has become very popular among hobby and amateurs for controlling everything from greenhouses to heating in homes.
Up until now, mostly simple plastic housings have been available for the raspberry pi microcomputer, but now Bernic can provide a better and more tidy solution, as a DIN rail enclosure is now available to offer proper mounting.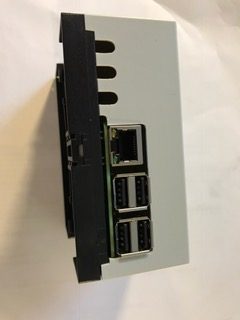 A professional DIN rail mounting is needed to take this microcomputer to the next level of internet of things, and help to give a simple way of home automation.
The DIN rail enclosure is 105x80sx60mm and comes in grey polycarbonate for click on to a din rail.
If you want to experience the versatility of our new products yourself, we offer free samples. See our products here.