Find din nærmeste distributør
Vi leverer over hele verdenen
Bernic leverer individuelt designede DIN-rail kasser til vores kunder
Bernic A/S har ca. 50 distributører fordelt over hele verdenen
Ledende producent
af DIN skinnekasser
Bernic leverer individuelt designede DIN-rail kasser
til vores kunder
Har du brug for en speciel DIN-rail kasse til dit produkt?
Ledende producent af
DIN
skinnekasser
Vi har et stort udvalg af DIN Rail modulkasser, vægmonterede kasser og kasser til termostater samt IP65 forseglede kasser. Dertil diverse kabinetter og bokse til elektronik. Bernics DIN Rail modulkasser er en fleksibel løsning, der findes i mange størrelser og derved let kan integreres i produktion. Bernic er worldwide og har distributører i hele verden.
Læs mere om Bernics DIN Rail modulkasser
© Bernic.net | DIN Rail Enclosures | DIN Rail modulkasser – DIN Rail enclosures .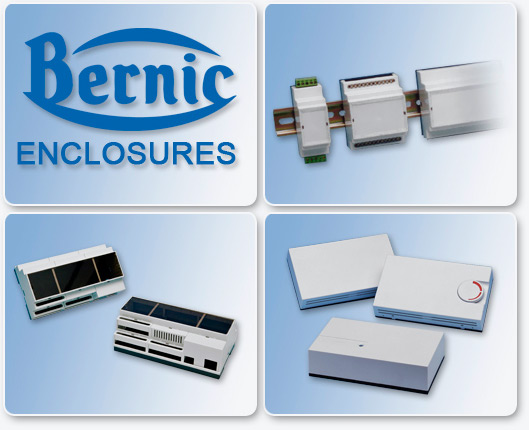 For M 36 Din-rail Module enclosure for M36 DIN-rail. Series 2600 is, if requested, available in several colours and with custom made holes in the front. Lid, PCB, customized label and packing is available. Possibility for both base and top PCB. A closed version without terminals is also available. Trimmers and spindles that fit the height of the box are available.
Latest from the Press room
Soon we will be exhibiting our products at the Electronica fair 2022, the European electronics fair, which will be held in Munich, Germ...