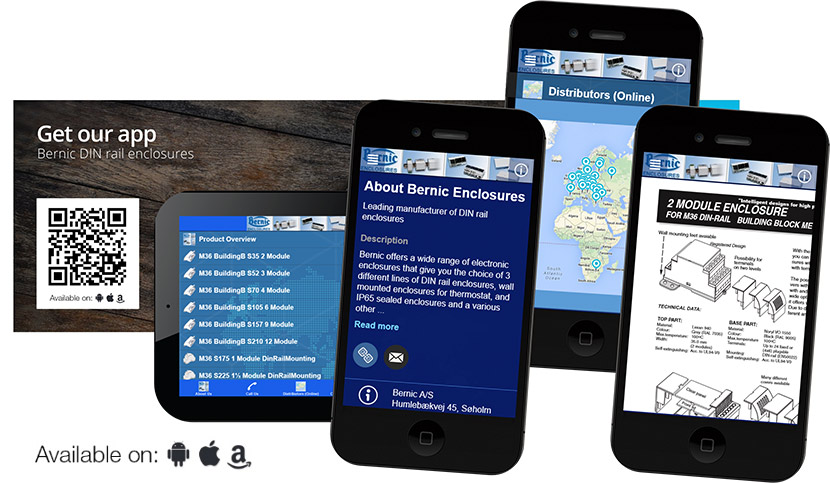 Bernic has now made an app that will allow you quick and easy access to all our products, data sheets and contact information for Bernic and your local Bernic distributors.
You can access all the information wherever you are, even when you are offline.
The app gives you an easy overview of all our products with its very simple and intuitive interface.
On smart phones with smaller screens, you can enlarge the product specifications to see all the details.
It is now easier than ever to find the right solution for your project, and as always, we are ready to help you with any modifications you need made, to fit your specific needs.
Our fully customizable, high quality DIN-rail enclosures will help you take your electrical design to a whole new level.
Our app is available now for both iOS and Android smart phones.